What's New in Faswin 4
Faswin 4 is a dramatic update from Version 3. The feedback we have had so far from regular Version 3 users has been very encouraging.
Usability & Compatibility
Faswin has been updated to support the latest Windows standards, up to and including Windows 10.
Screen Resizing
Window resizing has been added to the List windows. This allows you to make the window bigger or smaller depending on the size of your monitor. Resizable windows are recognizable by a small grab handle in the bottom right corner of the window. The size is remembered for the next time you run the program.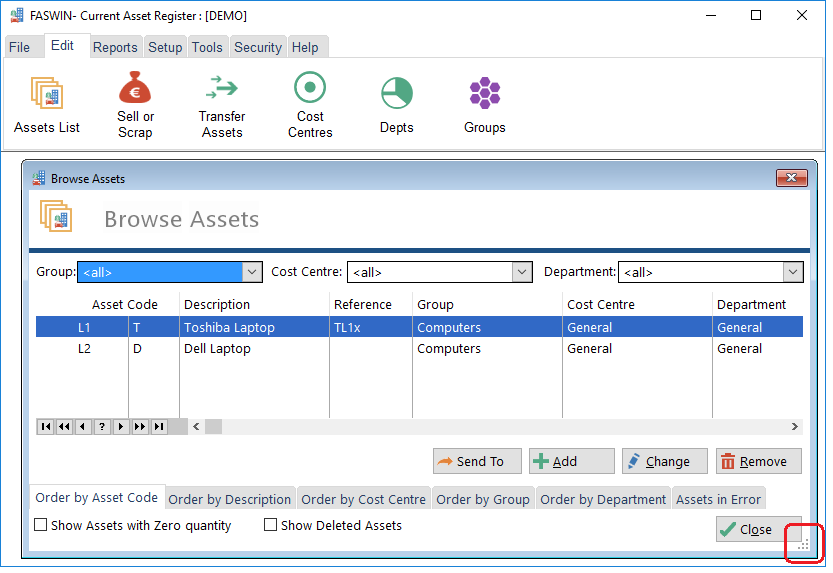 Column Selecting and Ordering
You can determine which columns appear in the lists, and in which order.
To control the order right-click on the header bar for any of the lists.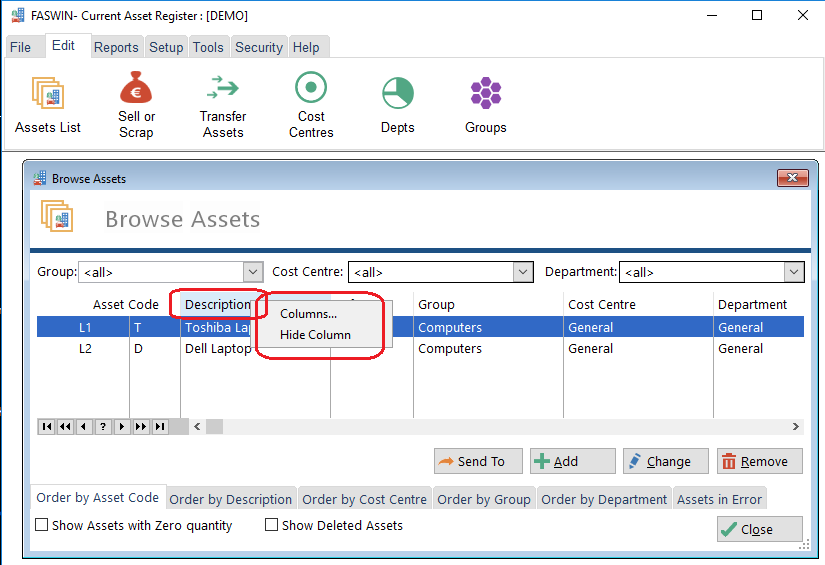 This opens a Column Selector window.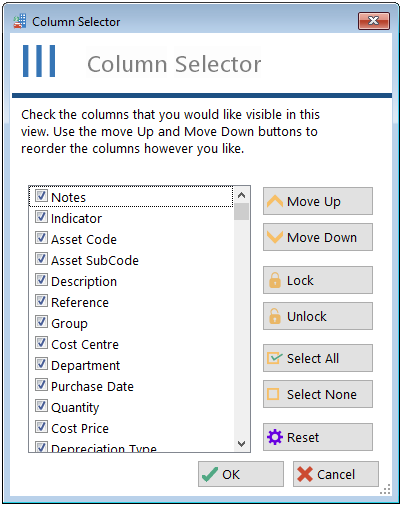 This window lets you select which columns to display, and in which order. Click on OK when you are happy with the selection. The selection is remembered for the next time you run the program.
This feature is very useful to customize your display, but it's also very powerful when used in combination with the SendTo feature.
Send To
The list windows contain a Send To button. This allows you to send the contents of the list to a Printer, File, Email, FTP or the Clipboard.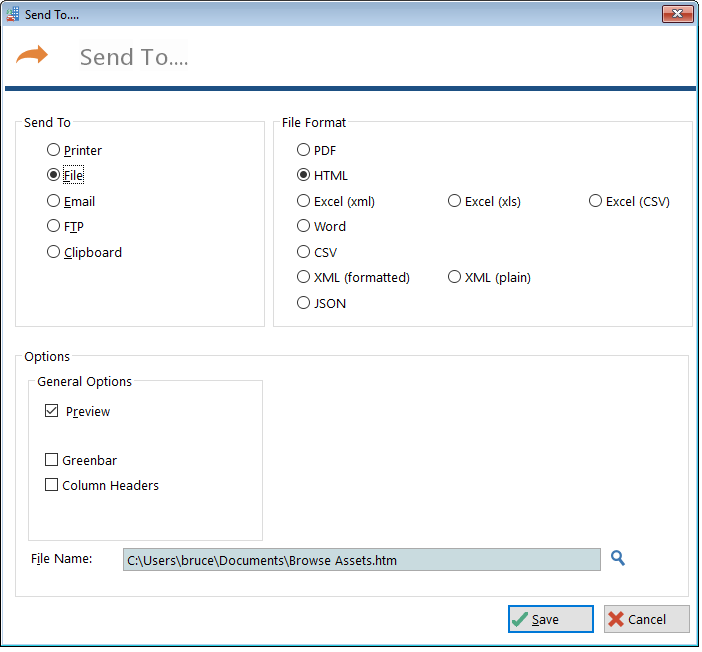 Tighter integration to Pastel Accounting
We have worked with customers to add an "Export to Pastel" option. This allows you to export data into Pastel, optionally splitting the export up by Group into different accounts. If you are currently manually exporting multiple values to Pastel, then this feature could make your life a lot simpler.
Improved Print Previewer
The print previewer was completely overhauled in Version 3, and has now been substantially improved.
you now have the ability to save a report as a PDF (directly from the previewer) or to the email the report to someone, again, directly from the previewer.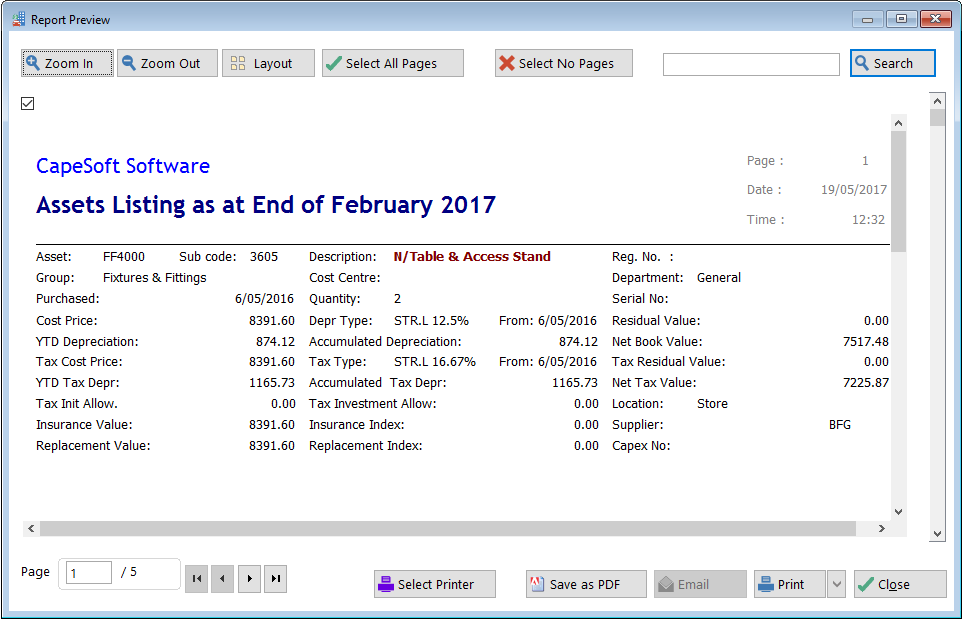 Summary
Faswin 4 is a must-have upgrade for all Faswin 3 users. Go to the
Purchase
page now to secure your copy.